FREQUENTLY ASKED QUESTIONS
We Connect Shippers & Intermediaries to Local & Last Mile Delivery Partners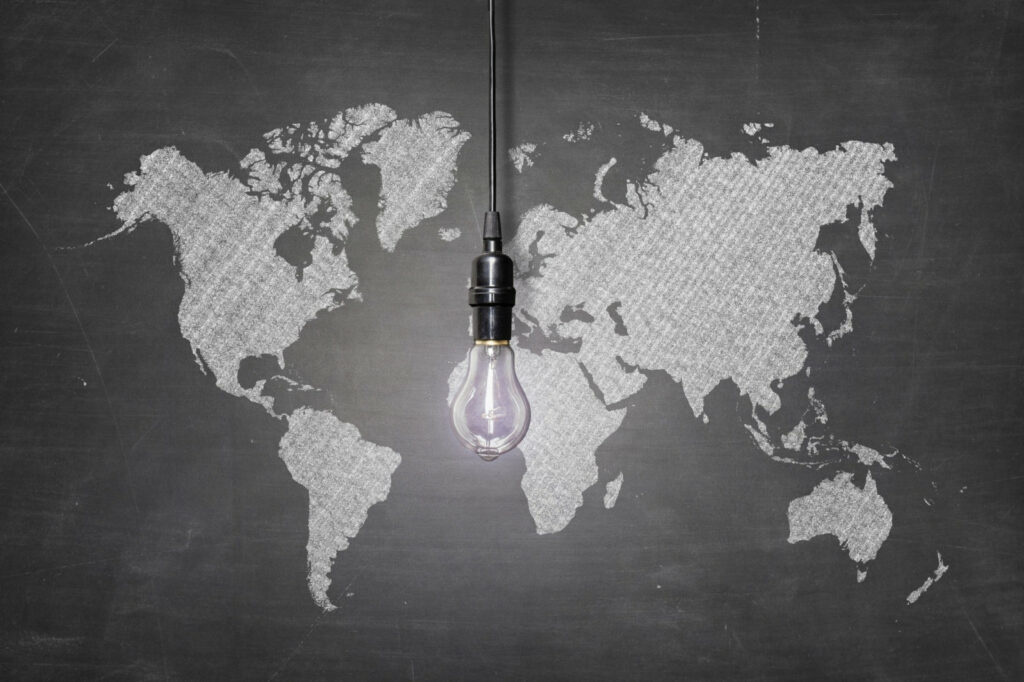 What is 5 String Solutions?
5 String Solutions is network platform that electronically connects shipping parties with local and last mile carriers they wish to work with. 5 String Solutions is both a network of electronically connected carriers combined with technology that enables real-time exchange of data between shipper and local and last mile provider.
Shipping parties integrate to the 5 String cconnectivity hub to pass orders and retrieve back shipping statuses, including visibility from the local and last mile carriers they wish to engage. Through a single integration, local and last mile carriers,can engage and electronically communicate with shippers.
What is the main value 5 String Solutions offers?

In today's world, real-time data exchange with real-time visibility is paramount to providing great service.  5 String Solutions provides an alternative to conventional connectivity protocols that take too much time to implement and are too costly.  Both shipper and carrier can integrate to the 5 String Bridge connectivity hub and electronically connect with their trading partners.
5 String charges local and last mile carriers a transaction fee for each shipment as they benefit from business they likely couldn't gain on their own as well as funnel data directly to and from their operating platform.
What types of opportunities are there for local and last mile carriers?

5 String Solutions offers its carrier clients a wide range of opportunities, including local LTL, pool distribution, residential and white glove deliveries, product assembly, local package distribution, reverse logistics, fulfillment and more. 5 String Solutions also integrates to much larger 3rd party technology platforms that multiple shippers use to source courier, local and last mile services.

Why do shipping parties prefer to work with 5 String Solutions?

Shippers want to exchange real-time data with their carrier partners, including real-time shipment visibility. Using the 5 String connectivity hub, shippers can engage their entire carrier network via a single data integration. That saves shippers time and money.

How does 5 String Solutions differ from a Third-Party Logistics company?

5 String Solutions is a network platform that offers a unique electronic connectivity solution. While we can and often do introduce shippers to local and last mile carriers connected to our platform, we do not choose the carriers that shippers engage. Shippers can also have us electronically connect existing carriers for real-time data exchange. Finally, our fees are well below what a typical third party might charge.

As a carrier, how do I know I will win business?

When a local or last mile carrier can electronically connect with their shippers, it is providing a value-added solution that saves the shipper money. Our solution centers around electronic connectivity to enhance a carrier's potential to win business. Also, many shippers we work with ask for introductions to local and last mile carries. Thus, carriers can secure business they might not have been privy to otherwise.
How does 5 String Solutions electronically connect with carriers and shipping parties?

We provide multiple options to meet each party's system capabilities, but we prefer API integration. 5 String Solutions has now embraced and adopted Robotic Process Automation (RPA) that enables our robots to engage a carrier's own platform to tender shipments and retrieve shipments statuses. Our job is to specialize in electronic connectivity and have multiple ways to accomplish that goal.
API is an acronym for Application Program Interface. Simply put, it's the more modern way to connect computer to computer. It supports real-time data exchange and can offer more functionality to do things most systems may not be programmed to do. For example, APIs can support price quoting and document retrieval whereas EDI does not. APIs are also able to support "many-to-many" integrations to lower connectivity costs.
Is there a cost to setting up an API with 5 String?

Depending on your current platform, there may be a nominal one-time integration costs to set up with the 5 String Bridge. However, once established, a single integration allows a last mile carrier to engage multiple shippers via the platform and multiple shippers can engage multiple carriers. It's like an electronically connected community.
Can 5 String Solutions work with any carrier and system?

Yes. We have more options for connecting than anyone else. Please contact 5 String Solutions to discuss particular systems that are already integrated and what it may take to integrate into proprietary systems.
How long does the onboarding process take to get everything set up?

For shippers, it's a matter of introducing the right and best local and last mile carriers to meet their needs. That typically only takes a few days to a week. For electronic connectivity, it typically takes less than two weeks, especially if working with a familiar system. Local and last mile carriers can be set up in a matter of hours or less.

Have a question you don't see in this list?
We recognized that the local and final mile carrier market is highly fragmented, lacks sales reach and yet provides services that will embellish what intermediaries offer in the way of solutions. We decided to do something about it.